The Anycubic Mono 4K is the newer generation of a Photon Mono with an XY-resolution boost. The Mono 4K essentially has the same build volume, but it bumps the XY resolution from 0.05mm to 0.035mm.

Another benefit over the Photon Mono, is that this printer comes with a screen protector by default. For those new to resin printers, the Mono 4K is a solid pick, but if you already have a small 2K printer, this does not really warrant a upgrade.
Anycubic Mono 4K
$190

Resolution: 0.035mm (XY) 0.01mm (Z)

6.2" 4k Screen ($70)
Print Volume: 132mm (L) 80mm (W) 165mm (H)

Mono 4K Highlights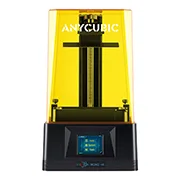 Anycubic
Amazon
AliExpress
What's New
The Photon Mono 4K comes with a screen protector, which is a first for the Anycubic printers.
The Photon Mono 4K has an adjustable UV power level, similar to the Mono X and SQ.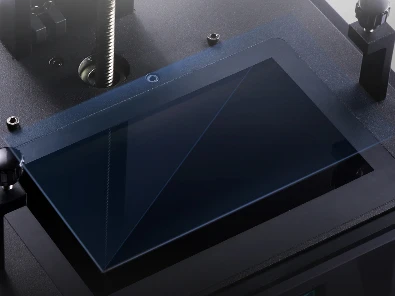 Specifications
6.2" Monochrome LCD (3840 x 2400 px)
Plastic Vat
XY Resolution: 0.035mm
Build Volume: 132 x 80 x 165mm
Layer Thickness: 0.01-0.15mm
Printer Size: 227 x 222 x 383mm
Power Consumption: 45 W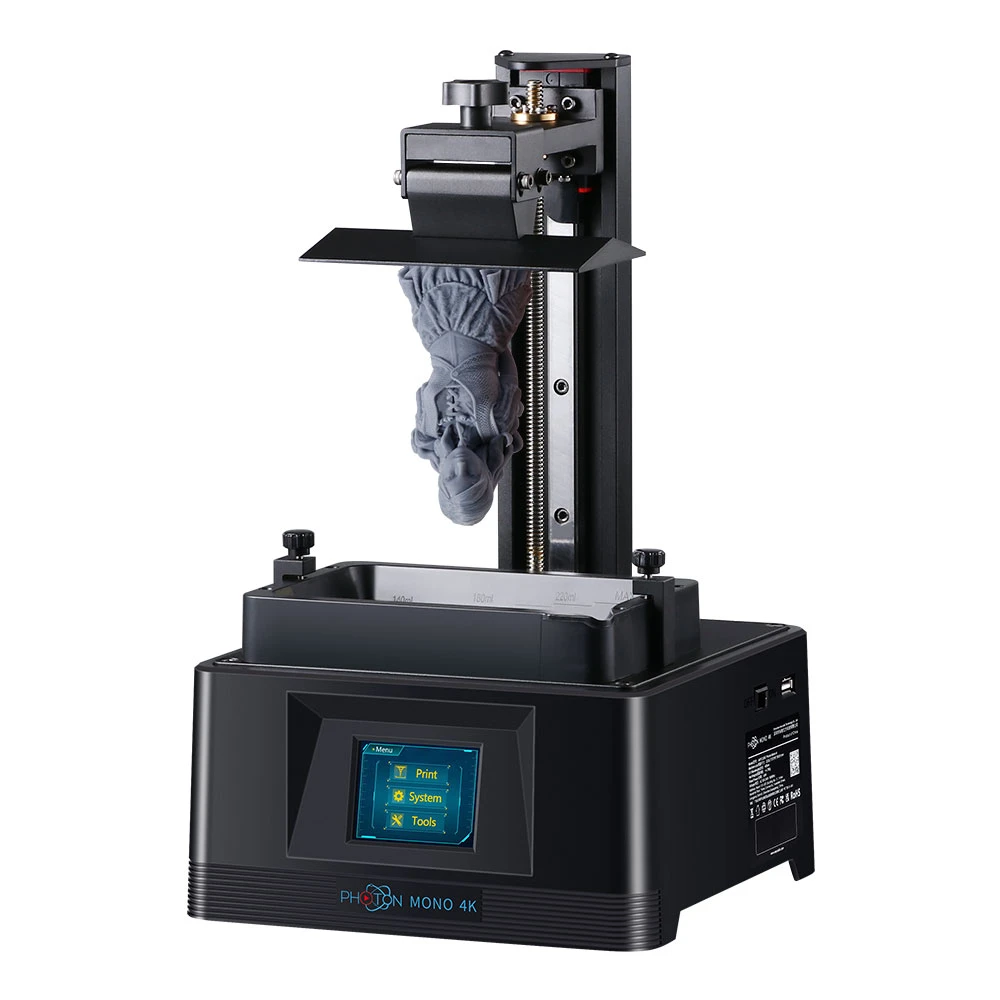 Pros
Screen protector comes with the printer by default.
Adjustable UV power from 30-100%.
Cons
The printer, just like the Photon Mono, comes with a pre-assembled FEP. This will prevent using your own FEP sheet, but this can be considered convenient if you're willing to pay the slightly higher price tag.
Final Thoughts
The Mono 4K will be a perfect option for jewelry casting, commercial products, non-painted figures, or anyone with splash cash to get higher quality prints, even if the printer brings diminishing returns.
This printer would be appropriate for people just getting into resin 3D printing, but if you are on a budget, try to find a Photon Mono or Mars 2 in stock.
Ultimate Resin Guide - compare resin printers, resin material, and equipment

Preparing for Resin Printing - setting up an enclosure, heating, ventilation, filtration, and cleaning equipment

FDM Printers Guide - comparison table and top picks for filament printers

Resin Properties or Filament Properties - comparison table and top picks for materials
Disclaimer: You assume all responsibility and risk for the use of, but not limited to, the resources, advice, and opinions of 4D Filtration or its employees. 4D Filtration or its employees do not assume any liability or create any warranty for the use of any information. 4D Filtration may receive commissions for referral links. Prices are approximated for simplicity and they may fluctuate due to sales or markdowns. Amazon .com should refer you to your local amazon site if you are not in the United States; there is a chance Amazon's link redirect system will take you to a different product.