On our search for alternatives to Prusament Galaxy Black PLA, one of the brands we have trialed is Eryone. So far it is proving to be an affordable option and comparable to Hatchbox's quality. We will update this article as we obtain more data, such as material properties and print examples.

We have a 10% off code with Eryone that should be automatically applied once you visit their site through us. Otherwise, you can find the codes for them and other brands on our promo page.
Eryone vs Prusament Galaxy Black PLA
The very first thing we noticed is that the Eryone filament is pigmented a dark grey. The Prusament has better contrast and less stringing.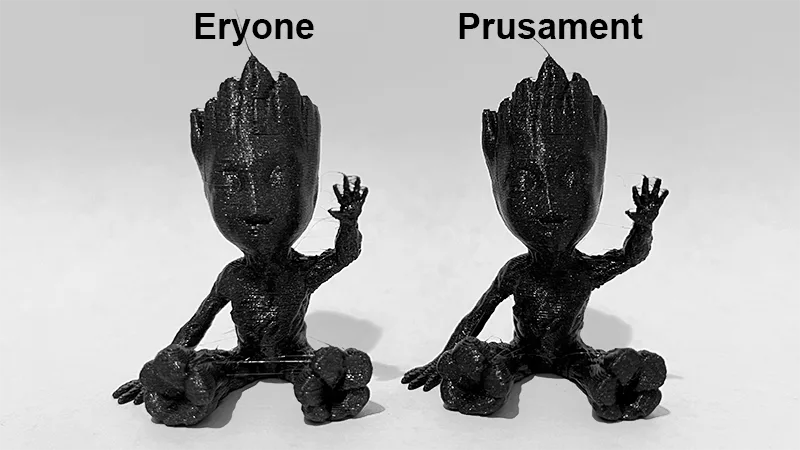 Eryone Shipping, Packaging & Labeling
The shipping was free and took about a week to arrive. Considering that it was over the holidays, a week is pretty acceptable.

It looks like Eryone did have a 0.05 mm tolerance on this PLA according to their online pictures, but the current spools are 0.03mm. Their recommended print temperature range is the typical 190-220°C.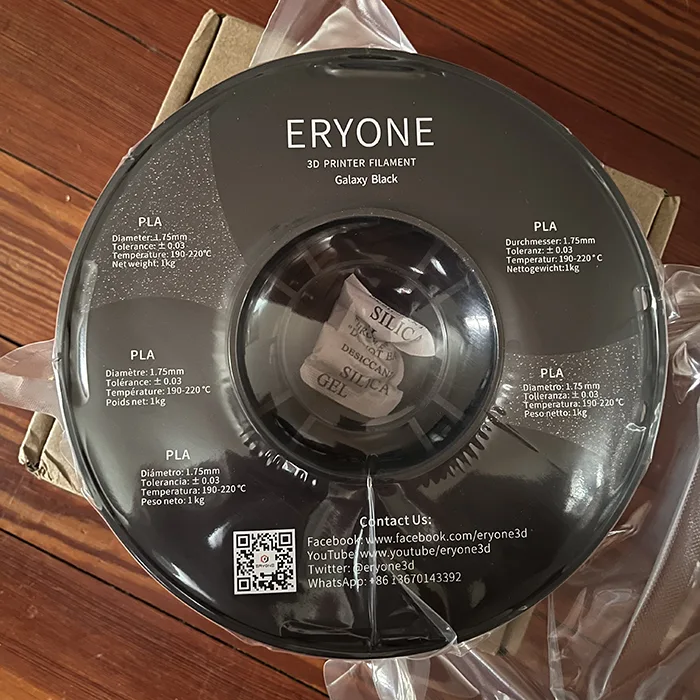 Eryone Filament Tolerance
The filament's diameter falls within tolerance - several measurements along the spool fell between 1.75-1.78 mm.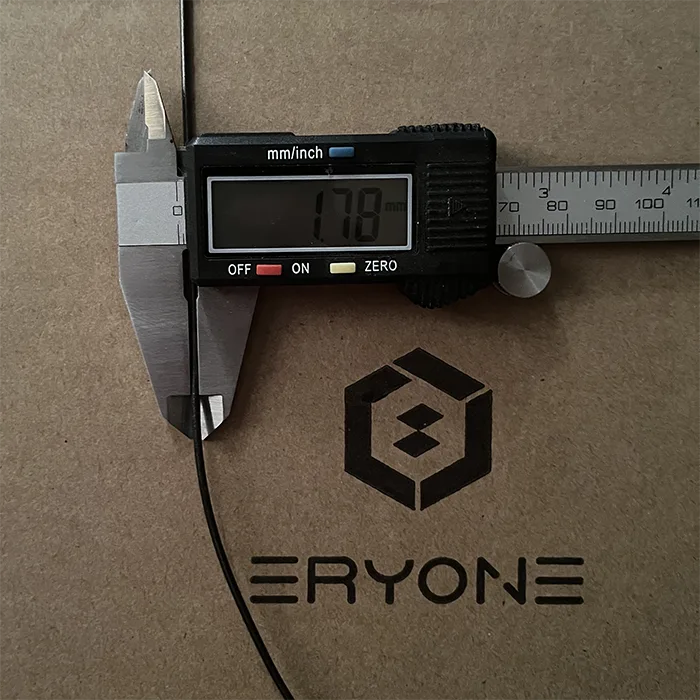 Print Temperatures for Eryone vs Prusament
The temperature towers present another good comparison for the color difference. It is difficult to tell that the color is a dark grey unless it is directly compared to a black print.

The ideal temperature for the Eryone Galaxy Black PLA on our Prusa MK3S at ≈20°C ambient is ~210°C, whereas on the Prusament we would run ~215°C. We like running our filament as hot as possible.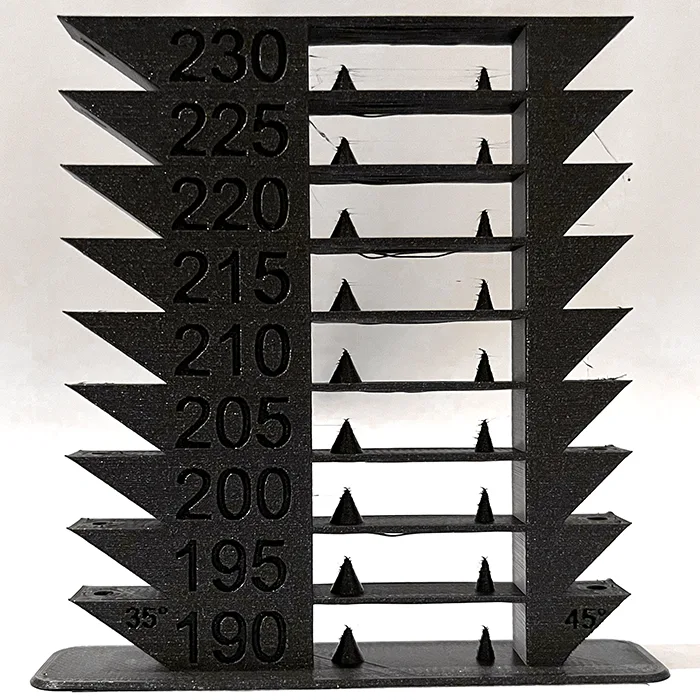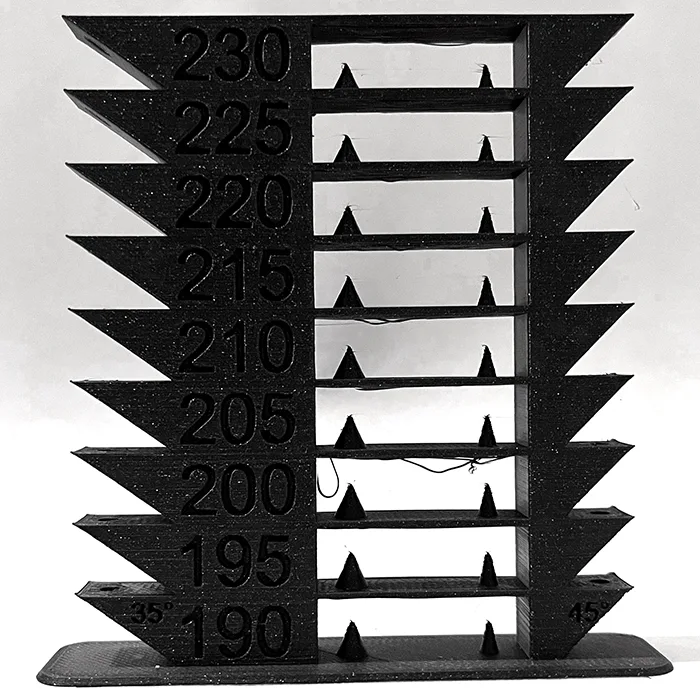 Final Thoughts
So far the Eryone filament is working fine, and there is very little difference between it and Prusament. The roll price was $27 with free shipping, which is about $10 cheaper than Prusament PLA. Hatchbox PLA is usually $20-25 so this is a good alternative if they are out of stock.
Ultimate Resin Guide - compare resin printers, resin material, and equipment

Preparing for Resin Printing - setting up an enclosure, heating, ventilation, filtration, and cleaning equipment

FDM Printers Guide - comparison table and top picks for filament printers

Resin Properties or Filament Properties - comparison table and top picks for materials
Disclaimer: You assume all responsibility and risk for the use of, but not limited to, the resources, advice, and opinions of 4D Filtration or its employees. 4D Filtration or its employees do not assume any liability or create any warranty for the use of any information. 4D Filtration may receive commissions for referral links. Prices are approximated for simplicity and they may fluctuate due to sales or markdowns. Amazon .com should refer you to your local amazon site if you are not in the United States; there is a chance Amazon's link redirect system will take you to a different product.